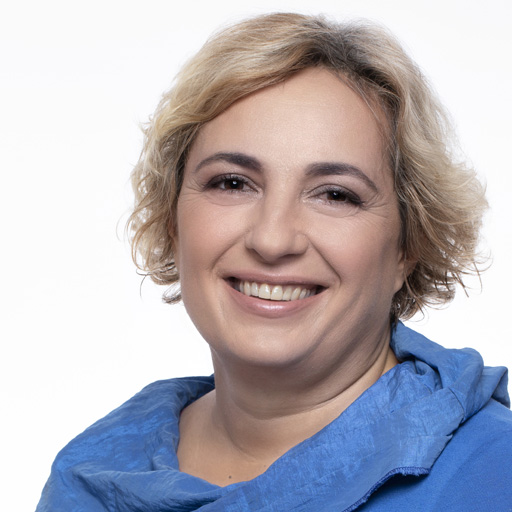 Dr. sc. Zrinka Ljubešić
"Chasing the Holy Grail – representative marine plankton sample – myth or truth?"
Biological oceanographer, Zrinka Ljubešić is working as associate professor at University of Zagreb, Faculty of Science, where she has received her master's degree in 2003 and doctorate in 2007. Her main topic of interest is marine phytoplankton taxonomy and ecology. Most of the research was conducted in the Adriatic Sea, with special emphasis on bio-physical interactions and specific habitats such as highly stratified karst estuaries, sea lakes and isolated areas under the intense influence of land. Currently she is the lead of the CSF research project "Island trapped waves as a driver of primary production – ISLAND".
---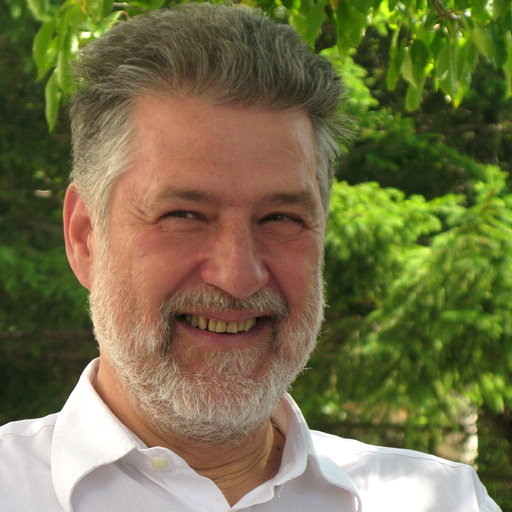 Dr. sc. Mladen Juračić
"How and why to organize (and finance!) long-term research in the Adriatic – past experiences and future challenges."
After receiving his Master's degree in oceanography and his doctorate in natural sciences (geology) at the University of Zagreb, in 1990 Mladen Juračić started working at the Department of Geology at the Faculty of Science, where he held the permanent position of full professor from 2005 until his retirement in 2018. His rich scientific work is primarily related to marine geology and environmental protection. Specifically, he studied sediments and sedimentation in the Adriatic, as well as sedimentation processes in non-karst and karst estuaries. He published more than 80 scientific papers, of which more than 40 were in journals referred to in WoS. His articles have been cited more than 1000 times. Apart from Croatia, he visited and worked at institutes for marine geology in the USA, France and Italy. He was the winner of the Award of the Croatian Academy of Sciences and Arts for the field of natural sciences for 1999.
---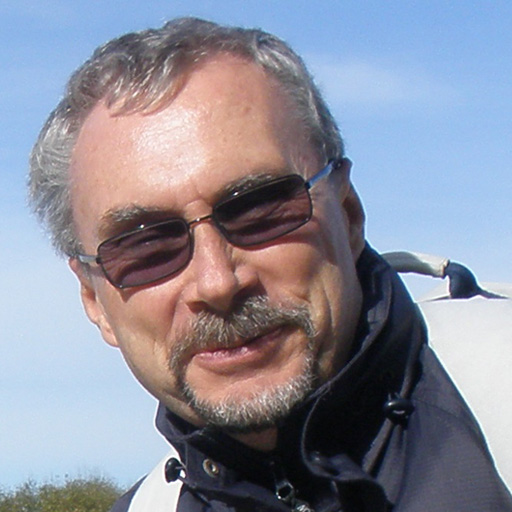 Dr. sc. Mirko Orlić
"How a distinction was made between open-sea and coastal upwelling in the Middle Adriatic"
Mirko Orlić empirically and theoretically investigates marine physical processes and connection between these processes and those in the atmosphere and interior of the Earth. He started his research mainly in the Adriatic area, and over time he became interested in phenomena on a larger scale. He was a part of a team which developed a method that enables linking global temperature changes with global sea level changes as well as various other statistical methods. He led six national and eight international projects and participated in months-long cruises in the Adriatic Sea on Croatian, US, and German research vessels. He published over 95 scientific papers, around 160 congress announcements, and a number of professional papers, popular articles and studies. His publications have so far been cited more than 2,500 times (Scopus) and more than 4,100 times (Google Scholar) in international scientific periodicals. He received the Fulbright Award, the State Prize for Science, the Award of the Croatian Academy of Sciences and Arts and the 'Andrija Mohorovičić' Award. After receiving his PhD degree at the University of Zagreb, in 1993 he was working in the USA as a visiting scientist. Since 2000, Mirko Orlić has been employed as a full professor at the Faculty of Science, University of Zagreb.
---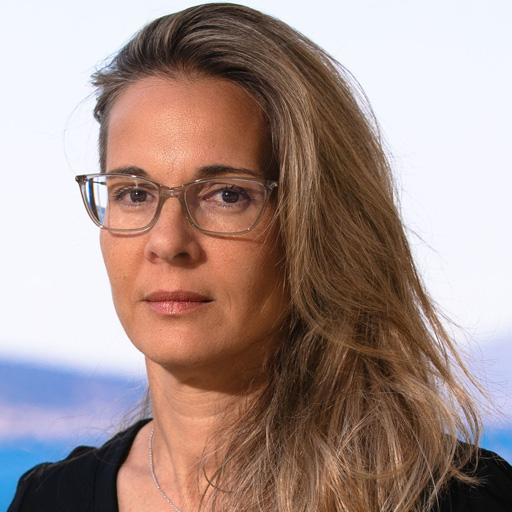 Dr. sc. Melita Peharda Uljević
"Sclerochronology research in the Adriatic Sea – what can we learn from bivalve shells?"
Melita Peharda Uljević is currently working as a scientific advisor with tenure at the Institute of Oceanography and Fisheries in Split, Croatia. She received her PhD degree in Biology from the Faculty of Science at the University of Zagreb and has completed several international research visits, including position of Fulbright visiting scholar at the Marine Science Institute, Port Aransas (Texas, USA). Her scientific work focuses on bivalve ecology and sclerochronology, including age and growth, population and community structure, reproduction, feeding and trophic relations, as well as ecology and sclerochronology of fish. As an author or co-author she published over 100 scientific papers, over 90 of which are in journals indexed in Web of Science. She is the author of a book titled Biology, ecology and diversity of Adriatic bivalves published in the year 2022, in Croatian language, by the Institute of Oceanography and Fisheries. She was a principal investigator of 3 research projects. Melita Peharda Uljević is a recipient of the Croatian Academy of Science and Arts award for the highest scientific and artistic achievements in natural sciences in year 2022.
---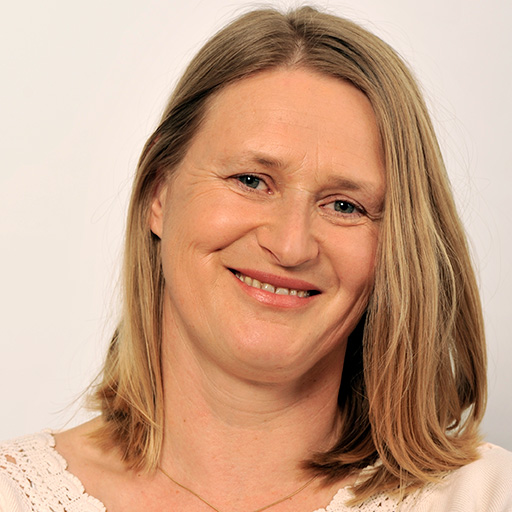 Dr. sc. Andreja Ramšak
"Use of nucleic acid-based tools for marine biodiversity monitoring and seafood authenticity"
Assist. Prof. Dr. Andreja Ramšak, Research Counsellor received her PhD from the University of Ljubljana in 2000 and since 1999 worked at the National Institute of Biology, Marine Biology Station in Piran. She is currently a lecturer at the University of Primorska, FAMNIT and at the Jozef Stefan International Postgraduate Doctoral School, teaching topics related to fisheries and stress in the marine environment. Her scientific interests include connectivity in the marine environment and phylogeography of Scyphozoan species and their symbionts, effects of pollution on marine animals at subcellular level, genotoxic effects and expression of genes in bivalves to detect pollution effects. Dr. Ramšak has published over 100 scientific and professional contributions, including over 30 original scientific articles in high impact journals and 1 scientific book in Slovenian published in 2022 regarding challenges for fisheries development in Slovenia. She is the coordinator of a national project investigating the impact of environmental stress and microplastic pollution on shellfish health and farming practises (2022-2025); leader of the scientific cooperation between Slovenia and Montenegro (2023-2024) focusing on the impact of microplastics and oil dispersants on marine organisms, and national coordinator for joining to EMBRC infrastructure (2023).
---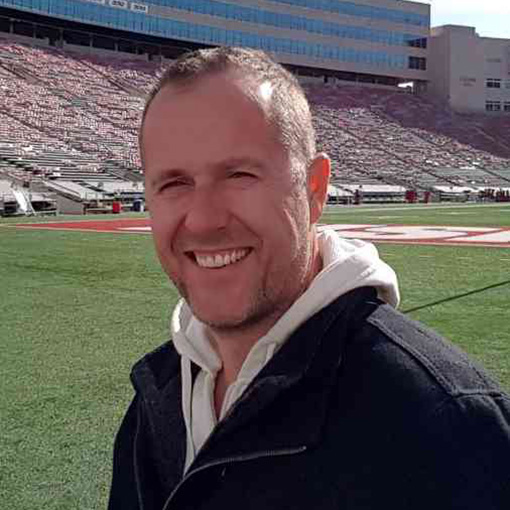 Dr. sc. Hrvoje Mihanović
"Measurements in physical oceanography, an important aspect of interdisciplinary marine research"
Hrvoje Mihanović was born in Split in 1975. He graduated from the Faculty of Science, University of Zagreb with a degree in physics (geophysics) in 1998, a master's degree in geophysics in 2005 and a PhD in 2009. He worked as a physical oceanographer in the Hydrographic Institute of the Republic of Croatia between 1999 and 2013. Currently he holds a position of scientific adviser in the Institute of Oceanography and Fisheries in Split. He has published over 60 scientific papers and attended several scientific trainings at international research institutions. He also participated in numerous oceanographic expeditions in the Adriatic. His scientific interests are mostly related to physical oceanography. He won Croatia's scientific award for 2018. He is actively involved in popularisation of science through popular scientific lectures and participation in television and radio shows.
---
ORGANIZING COMMITTEE
Dr. sc. Ines Sviličić Petrić, Laboratory for environmental microbiology and biotechnology, Division for Marine and Environmental Research, Ruđer Bošković Institute, Zagreb
Dr. sc. Lorena Perić, Laboratory for aquaculture and pathology of aquatic organisms, Division for Marine and Environmental Research, Ruđer Bošković Institute, Zagreb
Dr. sc. Vlado Cuculić, Laboratory for physical chemistry of traces, Division for Marine and Environmental Research, Ruđer Bošković Institute, Zagreb
SCIENTIFIC COMMITTEE – Dr.sc. Ivana Babić; Dr.sc. Sanja Frka; Ana Rapljenović, mag. nutr.; Dr.sc. Damir Kapetanović; Dr. sc. Martina Furdek Turk; Dr. sc. Ines Sviličić Petrić; Dr. sc. Lorena Perić; Dr. sc. Vlado Cuculić
CONTACT: ipetric@irb.hr
SYMPOSIUM VENUE
Ruđer Bošković Institute
Bijenička cesta 54, Zagreb, Croatia
Hall of the 3rd wing
---
SYMPOSIUM DATE
September 11th to 12th 2023
REGISTRATION IS NOW CLOSED
Thank you for registrations and abstract submissions.